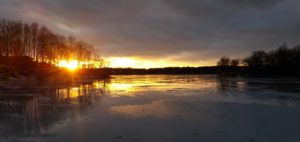 The Town of Whitewater is a thriving rural community with a population of 1481 in the Kettle Moraine Area of Southern Wisconsin with scenic farms, public state parks and recreational lake areas.
This area has something for every outdoor enthusiast. The beautiful Whitewater and Rice Lakes at the tip of the Kettle Moraine state forest provide boating, swimming and fishing. Hiking, biking, skiing, snowmobile and horse trails abound in a glacier carved setting of rolling hills and forests. Local DNR campgrounds have wooded sites for families as well as for large groups.
Just to the north, the nearby City of Whitewater offers convenient shopping, restaurants, medical facilities, and the University of Wisconsin-Whitewater with its wide range of cultural and sports activities.